Sergey Bukovsky
Ukraine 2019 | 29 min
Livestream:
Fri, 14-May-21 11:00 AM
On demand: May 6-16th
Q&A via zoom with:
Maria Stoianova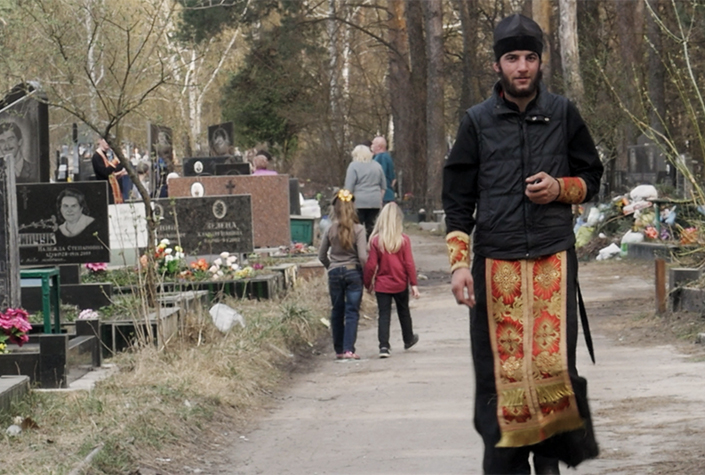 The film patient­ly enters a par­tic­u­lar and sacred space of ritual life in Ukrain­ian soci­ety. It fol­lows and silent­ly observes hun­dreds of people vis­it­ing the graves of their deceased rel­a­tives on Easter day. A care­ful doc­u­men­ta­tion of a social and emo­tion­al diver­si­ty based on the vari­ety of rea­sons the vis­i­tors have to come on that day to the ceme­tery in Kyiv. We get rare insights into tra­di­tion­al and ritual life of these Ukrainians.
This form of obser­va­tion of inti­ma­cy and grief is not wel­comed by every­body. So it comes with no sur­prise that the eight young film­mak­ers with their cam­eras receive a whole bunch of reac­tions - from friend­ly chats and inter­ac­tions to aggres­sive threats. Thus, the film pro­vokes eth­i­cal­ly and asks how far we can go in doc­u­men­tary work.
ABOVE THE STYX runs with MARANA in the programme.